Regular upholstery cleaning for Rhode Island properties is vital for keeping furniture looking its best. Professional cleaning removes mold, mildew, food and other stains, and unpleasant odors. Not only will furniture look clean and pristine, but regular cleaning also helps avoid premature wear and tear! So, let's explore "what is upholstery cleaning?"
Professional upholstery cleaning uses specialty cleansers, steam, and brushes and extractors to loosen dirt deep in fabric and its underlying foam. This cleaning removes unsightly stains and odors while also killing mold and mildew. Steam also lifts fabric fibers, for a like-new appearance.
If you've been putting off needed upholstery cleaning in Rhode Island, check out some added details about why this work is so vital and worth the cost! You can then discuss your options with a carpet and upholstery cleaning company near you as needed.
What Is Upholstery Cleaning in Rhode Island? (By Professionals)
Upholstery cleaning for Rhode Island properties starts with a full furniture inspection, looking for tears and other damage that might need addressing before cleaning. A cleaner will also want to note the type of fabric to be cleaned, whether it's cotton, silk wool, polyester, or a blend of these materials, to choose the best cleaning method.
The furniture is then vacuumed to remove loose dirt and other debris. Detergents are then added, allowed to sit if needed, and then rinsed or extracted. Steam might be used at this point, to fluff up those fibers and kill mold or mildew. The furniture is then typically vacuumed dry.  
Some furniture upholstery might only require brushing or other surface cleanings rather than shampoo and steam. Brushing and light extraction can remove food stains and other debris, while lightweight cleaning ensures delicate fabrics stay damage-free.
Is Upholstery Cleaning in Rhode Island Worth It?
Upholstery cleaning for Rhode Island properties offers more benefits than you might realize! Not only will professional cleaning remove most stains but it can also restore fabric colors. Your furniture will look new when you invest in regular upholstery cleaning services.
Regular cleaning also removes residual body oils, dust, and other dirt that tends to wear down fabric fibers. Professional cleaning then extends the life of your furniture, so it won't show wear marks and unsightly "shiny" areas. In turn, you'll need to reupholster or replace that furniture far less often over the years.
Furniture cleaning for Rhode Island properties also improves indoor air quality by removing bothersome dust, pet hair and dander, pollen and other allergens, cigarette smoke and ash, air pollution residues, and other such irritants settled onto furniture fabric. Cleaning also kills mold and mildew, as said, and removes all those unpleasant odors that go along with these contaminants.
How Often Should I Clean My Upholstery?
How often you should clean upholstery depends on where you live and your everyday lifestyle! Do you live near an airport, busy roadway, construction zone, or manufacturing facility that results in lots of airborne dust and dirt? Do you have children or pets, or both? Do you spend lots of time outside or work in a very dusty environment so that you're always dragging outdoor dust into the home with you?
For furniture in an office, is there lots of dust and debris in the building? Do you have a steady stream of visitors using furniture in a lobby? Is the furniture used by children, such as seating in a library reading room or daycare facility waiting room?
If you answered yes to any of these questions, you might consider upholstery cleaning for Rhode Island furniture twice per year, or at least annually. On the other hand, if you don't have children or pets and don't notice a very dusty interior environment, you might consider upholstery cleaning every 18 months or every other year at the most.
How Long Does Upholstery Take to Dry After Cleaning?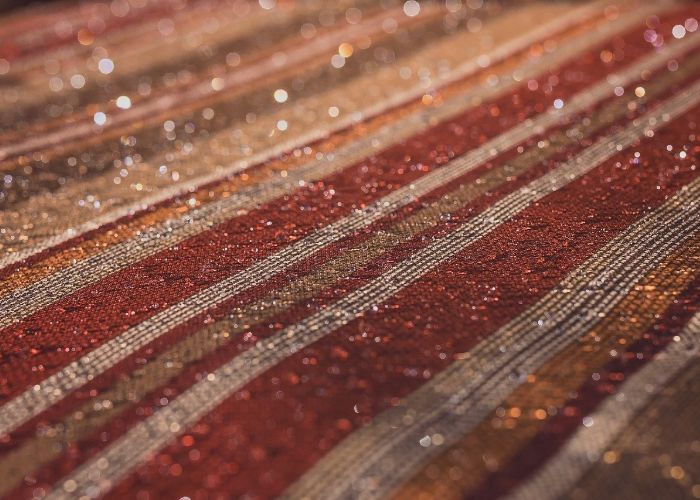 Professional upholstery cleaners typically extract rinse water after cleaning, as leaving behind the damp fabric and filling increases the risk of mold and mildew growth! Most people also want to use their furniture again as soon as possible and don't enjoy overwhelming cleaning smells.
This extraction process might not remove all traces of water and dampness, but furniture can often be used within just a few short hours of cleaning. Ask your carpet and upholstery cleaner how long your furniture should take to dry after cleaning if you're concerned about dampness or lingering odors.
Carpet Cleaners of Rhode Island is happy to bring this information to our customers and we hope it explains upholstery cleaning for Rhode Island properties in greater detail. If you're ready to schedule carpet or upholstery cleaning for your home or business, give us a call! We offer FREE quotes and convenient appointment times that work around you.