Did you know that one of the best things you can do for your decor is to invest in a wool rug? This style of rug is perfect for hardwood floors as it feels warm under your feet and looks gorgeous with just about any theme. But, how do you clean a wool rug? We're going to tell you.
Wool rugs need to be cleaned with care and that means you must use the appropriate tools and detergents. If you are maintaining the cleanliness of your wool rug with weekly vacuuming you shouldn't have to put forth much effort in deep cleaning. So, how to clean a wool rug like a professional? Very carefully.
Don't worry, you've got this, and we're here to help! There are a few ways to keep your wool rugs looking great. You might be surprised to know this but the tools you need can be found right in your broom closet. Convenient!
How To Clean a Wool Rug in a Few Easy Steps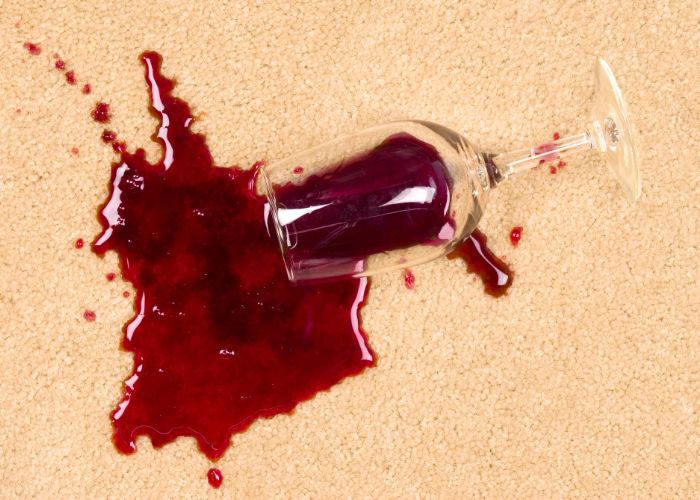 When attempting to clean a wool rug the first order of operation is to collect your supplies. You'll need cool water, a gentle detergent made for wool carpets, a broom, two buckets, and a sponge.
Once you've gathered your supplies, it's time to begin. You'll want to shake all of the dirt from your wool rug and you can do this outside. Next, give your rug a thorough vacuuming on both sides. Once that is complete, mix your detergent with a bucket of gentle detergent and then fill another bucket with plain tepid water.
Now is the time to lightly scrub your wool rug with the detergent mixture and a sponge. Work from one end of the rug to the other. Then, rinse away any soap bubbles with your clean water. You can now blot away any excess moisture with some old towels.
Allow Your Wool Rug To Properly Dry
Make sure you place your damp rug in a cool place like a garage or clothesline to completely dry before using it again. You don't want to place it back on your floor prematurely because it could end up smelling musty.
Now You Know How to Clean a Wool Rug!
See? Wasn't that easy! Anyone can effectively clean a wool rug from home in a few easy steps. All it takes is a few household tools and supplies and a bit of perseverance.