Investing in the best carpet cleaner for pets ensures clean floors even with a four-legged family member! However, not all at-home carpet shampooers are alike. In turn, it's vital to choose one that suits your needs as well as your budget.
To choose the best carpet cleaner for pets:
Decide if you need one for occasional stains or all-over cleaning.
Choose one compatible with enzyme cleaners and with a brush designed for pet fur.
If you let pets on the furniture, pick a cleaner with an upholstery attachment.
Before you head out to the appliance store or start shopping online, keep reading! Helpful details about the best carpet cleaner for pets will ensure you choose one you're happy with for years to come to remove stains from the carpet.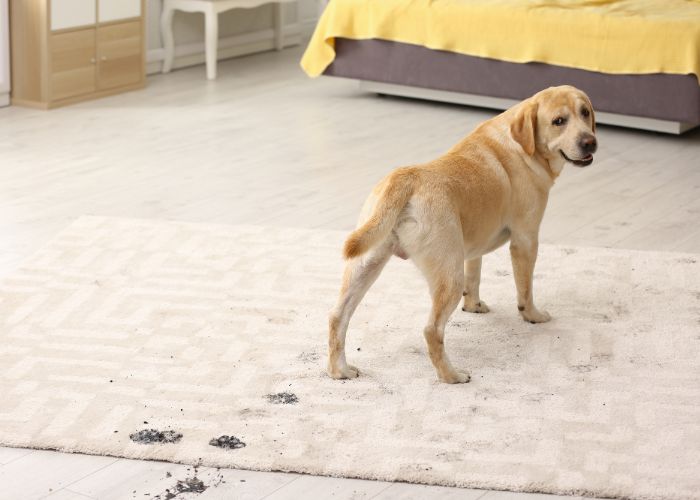 How to Choose the Best Carpet Cleaner for Pets
Consider some vital tips on how to choose the best carpet shampooer for pets. This information can help you find one that works for your home's needs specifically:
Choose a cleaner with a steam feature for older or worn-down carpets and homes with large pets. Steam "fluffs up" or restores fibers during cleaning.
Steam cleaning also kills germs and bacteria without harsh chemicals and irritants.
An upright shampooer allows you to clean an entire room. On the other hand, some pet cleaners stay "parked" in one spot so they can tackle tough stains.
For frequent, stubborn stains, you'll want a shampooer with a rotating brush. This design helps lift tough stains.
If you allow pets on the furniture, choose a shampooer with upholstery attachments.
Check reviews and note if owners say it's easy to remove and empty the dirty water container.
Consider a shampooer's weight, especially if you'll be moving it up and down stairs.
Choose a shampooer compatible with an enzyme cleaner. These cleaners break down proteins in pet waste for easier cleaning.
Lastly, a shampooer for pets should include a brush designed for fur and pet hair particularly.
Now that you know a little bit more about choosing a carpet shampooer for pets, consider these points in more detail. This information will ensure you're happy with your final choice and its overall cleaning power!
Using a steam cleaner for pet stains
Have you ever cleaned a pet stain and noticed that the carpet still looks flat and dull? If so, it's time to invest in a shampooer with steam. A steam cleaner lifts and restores carpet fibers, as said.
In addition to restoring fibers after pet "accidents," you can also use this option on your entire carpeting! Try steaming the carpet around doorways where it's often flat and worn-out. You might be surprised at the rug's like-new appearance after a good steam cleaning.
Additionally, a steam option is good for killing germs without harsh chemicals. If you're sensitive to airborne irritants or strong cleaning smells, steam cleaning is the right choice!
Upright vacuum vs. spot cleaner
Upright vacuums allow you to clean all your home's carpeting and larger stains with ease. If you're looking to replace your everyday vacuum with a pet cleaner, opt for an upright model.
On the other hand, a spot cleaner typically offers more scrubbing power for stubborn stains! These models lift and remove dirt and debris trapped deep in carpet fibers.
Also, a spot cleaner allows you to "park it" in place and let it do its job. In turn, you don't need to spend time tackling the stain yourself. These are excellent choices if you're looking for a cleaner to use in addition to a standard vacuum cleaner.
For stubborn stains, get a rotating brush cleaner
If your pet is prone to leaving behind frequent, stubborn stains, invest in a carpet shampooer with a rotating brush. Rotating brushes help dislodge solid waste from twisted carpet fibers more thoroughly than standard rollers.
Also, rotating brushes help restore worn or crushed fibers. This process also loosens dirt and debris deep in those fibers and not just on the carpet's surface. In turn, you'll enjoy a thorough clean and improved carpet appearance when you use a cleaner with rotating brushes.
Not all carpet shampooers have upholstery attachments!
Imagine trying to tackle stains on furniture pieces with a heavy vacuum cleaner! If you allow your pets onto the furniture, get a carpet shampooer with an upholstery attachment. This includes a hose with special upholstery brushes and scrubbers.
Also, a steam cleaner can restore flattened furniture upholstery as well as carpet fibers. Steam also kills mold and mildew along furniture fabric and cushion foam. Consequently, using steam on furniture is excellent for older items and if you have large pets that risk matted upholstery.
Check reviews on each steam cleaner for ease of use
Using a carpet cleaner for pet stains often involves emptying its dirty water container repeatedly. In turn, you want a cleaner with a container that's easy to remove, empty and rinse, and replace. Check online reviews for comments on the container specifically. Do other owners say that it's easy to access?
On the other hand, if reviewers note that it's difficult to access the container, perhaps reconsider that cleaner. It's easy to avoid using any home appliance that's cumbersome and downright difficult to manage. This includes a carpet shampooer!
Also, even if you do use the cleaner, you might avoid emptying its tank or container as often as needed. Consequently, you might redeposit dirty water onto your home's carpeting with every clean. Avoid these issues by choosing a cleaner with an accessible tank instead.
Tips for using a heavy-duty carpet shampooer
Carpet cleaners with larger rollers and bigger containers might seem like a good idea. After all, the larger the roller, the more carpet it cleans at once! Also, you'll need to empty a larger container far less often than a smaller one.
However, those larger features, along with a metal body and thick cord, can mean a heavy, cumbersome cleaner. You might struggle to operate that heavy cleaner easily and haul it up and down stairs.
To avoid these hassles, check a cleaner's weight and ensure you can manage it easily. This is especially vital if you'll be using it to clean the second-floor rooms or a home's stairway.
Is the pet shampooer compatible with enzyme cleaners?
An enzyme reacts with biological materials, creating a specific reaction. Enzymes in carpet cleaners interact with proteins in pet waste, breaking them down. In turn, an enzyme cleaner means easier pet waste cleaning and removal!
Enzyme cleaners also break down the proteins that create unpleasant pet waste odors. So, when buying a carpet cleaner for pets, ensure it's compatible with enzyme cleaners. Otherwise, those strong cleaners might damage lightweight shampooers or ones built with low-quality parts.
Check if the brush can pick up pet fur and hair
Have you ever run a normal vacuum cleaner over pet hair only to have it get tangled in the roller? While rollers on an everyday vacuum cleaner help dislodge and collect debris, they're often a nightmare to use on fur!
In turn, check if a carpet cleaner has a roller or brush designed for pet hair specifically. Manufacturers often make these with metal tines spread across the roller. Some might not include a roller at all. These designs make it easier to remove pet hair and fur, without tangling.
Pro Tips for Pet Odor Removal & Home Cleaning Solution
Having a pet can often mean unpleasant odors throughout your entire home. These odors are from "accidents" as well as pet dander and saliva settling on various surfaces. Fortunately, you can often remove these odors with a few specific tools and materials.
Try baking soda and vinegar for pet odor removal
Baking soda and white vinegar are excellent for removing waste, saliva, and dander that produce unpleasant odors. When mixed together, these materials bubble and expand, lifting those materials from various surfaces.
To try this mixture yourself, sprinkle the affected area with baking soda. Next, add the vinegar to a spray bottle and saturate the baking soda. Run your carpet cleaner over the spot as the materials bubble. You can also blot the space with paper towels or a clean, dry rag.
Can you use baking soda to remove pet odors?
Baking soda is excellent for absorbing moisture including pet urine, sweat, saliva, and other odor-causing materials. Sprinkle a generous amount of the soda onto the troublesome spot. Next, use a paper towel to push it into the stain or puddle.
Allow the baking soda to sit for 30 minutes so it can absorb as much moisture as possible. Next, use your carpet cleaner or vacuum to remove it thoroughly. Add more soda and repeat the process if needed.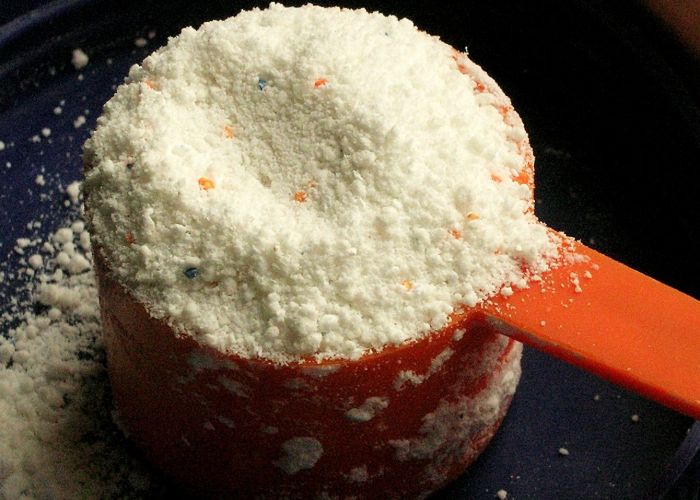 Using enzyme cleaners on pet odors
Enzyme cleaners break down proteins in pet waste, as said. Breaking down urine, feces, vomit, and other materials makes them easier to remove. Removing that waste can also mean eliminating the odors that come with them!
Using an enzyme cleaner in your carpet shampooer can remove both stains and smells. However, if you notice unpleasant odors but no stains, try a spray cleaner. These break down those proteins without the need for added removal.
How to tackle tough, stubborn odors
If baking soda and enzyme cleaners don't seem to remove pet odors, you might need to adjust where you're cleaning! For instance, pet urine often soaks through carpet backing so that it reaches the padding underneath. Just cleaning carpet fibers is then ineffective at removing those smells.
This is also true with furniture. Foam cushioning underneath the upholstery absorbs urine, sweat, saliva, and other materials. In turn, a surface clean might not tackle odors effectively.
Rather than trying to clean carpet padding or furniture foam yourself, call a carpet cleaning professional instead. He or she can pull up carpeting or remove upholstery from foam cushions. Also, a carpet cleaning professional has heavy-duty machinery designed to offer a more thorough cleaning.
Lastly, note that cleaning professionals also have access to stronger cleansers than those you'll find at home improvement stores. These cleansers tackle tough stains and their lingering odors. Carpet cleaning technicians might also recommend steaming or shampooing the affected area, for a thorough clean.
Why you should avoid air fresheners for pet odors
If your home is prone to unpleasant pet odors, why not invest in some air fresheners, candles, incense, and the like? The short answer is that these products don't remove the proteins that create odors. Instead, they simply fill the air with stronger scents so that you don't notice unpleasant smells!
However, once their chemicals dissipate or dissolve, you're again left with nasty pet odors. Additionally, air fresheners contain harsh chemicals that aren't necessarily healthy. These chemicals risk headaches as well as eye, skin, and nasal irritations. Candles and incense also mean unhealthy smoke and ash residues.
What to Do When a Steam Cleaner Isn't Enough
Even the best carpet cleaner for pets might not eliminate all stains and odors. This is especially true for older stains, ground-in debris, and materials seeped into carpet padding. Also, having several pets or one that leaves stains behind repeatedly can mean too much cleaning for an everyday shampooer.
In these cases, it's best to call a carpet cleaning professional. Commercial-grade shampooers and detergents tackle the worst filth and odors more readily than lightweight cleaners. A trained technician also knows the best techniques for various spots and stains. For instance, they might recommend a rotating brush for some carpeting or plain steam for other troublesome spots.
Hire Professional Carpet Cleaners!
Additionally, pet owners might do well to consider professional carpet cleaning for their home regularly. Even if your pet doesn't tend to have accidents in the home, they can still leave behind dander and saliva. Outdoor pets also track in dirt, while housecats spread litter from their box around the house!
A standard household vacuum cleaner is often ineffective at removing these materials completely. On the other hand, professional steam cleaning and shampooing tackle even the thickest dirt and debris. Steam cleaning also restores carpet fibers, as said, even when worn down by larger pets. Along with needed spot and stain cleaning, regular carpet shampooing ensures stunning flooring throughout your home.
Carpet Cleaners of Rhode Island is happy to help you find the best carpet cleaner for pets. Hopefully, you've found this information useful and practical! If you're in the state, you can also call our carpet cleaning company for expert care. We provide outstanding carpet and tile cleaning services backed by a customer satisfaction guarantee.