Deep cleaning carpets is something that all home and business owners need to do from time to time. Doing this keeps your environment looking and smelling fresh. We've got 5 tricks for deeply cleaning your carpets like a pro!
You might be wondering how you can best perform deep carpet cleaning using the supplies you have at home. There is no reason to spend a ton of cash on fancy detergents and tools. The key is utilizing the right supplies and performing the appropriate measures. We're going to help you do just that.
Can Deep Carpet Cleaning be an Easy Process?
Absolutely! You may even have the proper cleaning agents sitting in your cupboards at home. Let's take a look at the top 5 most convenient tricks to deep carpet cleaning:
Club Soda

- This inexpensive pantry item is great at removing things like beer and wine stains from your carpets. Simply mix it with equal parts of water, spray onto the stain, and blot with a cloth until clean and then rinse.

Shaving Cream

- Deep carpet cleaning can easily be performed with ordinary shaving cream. Spray it onto the afflicted area and allow to sit for 30 minutes and then blot.

Ice Cubes

- when you've got something sticky on your carpet, like chewing gum, freeze it with an ice gum and gently pull it off.

Dishwashing Soap - There's nothing like dealing with a grease stain on your carpet and plain old dishwashing detergent will get it out for you.

Clothes Iron - Substances such as wax cannot be easily removed unless they are heated and a hot clothes iron will do the trick! Place a paper towel over the wax and then the hot iron on top. The wax will absorb into the paper towel. Voila!
Deep Carpet Cleaning a Pet Accident
We all love our fur babies..even when they make a mess on our carpeting. Animal urine and feces require deep carpet cleaning techniques. Make sure to blot up any moisture with a paper towel before beginning. You'll then need to apply a detergent that is specifically for pet waste.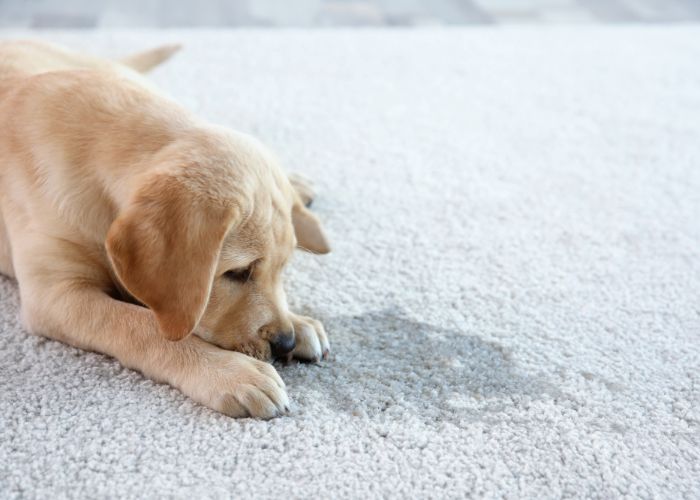 It is imperative that you follow all steps on the bottle to ensure the best possible outcome. Once you're done deep carpet cleaning the pet stain allow the area to thoroughly dry before walking on it again.
You've just successfully applied deep carpet cleaning tricks to make your life easier!